SR FUNdamentals
---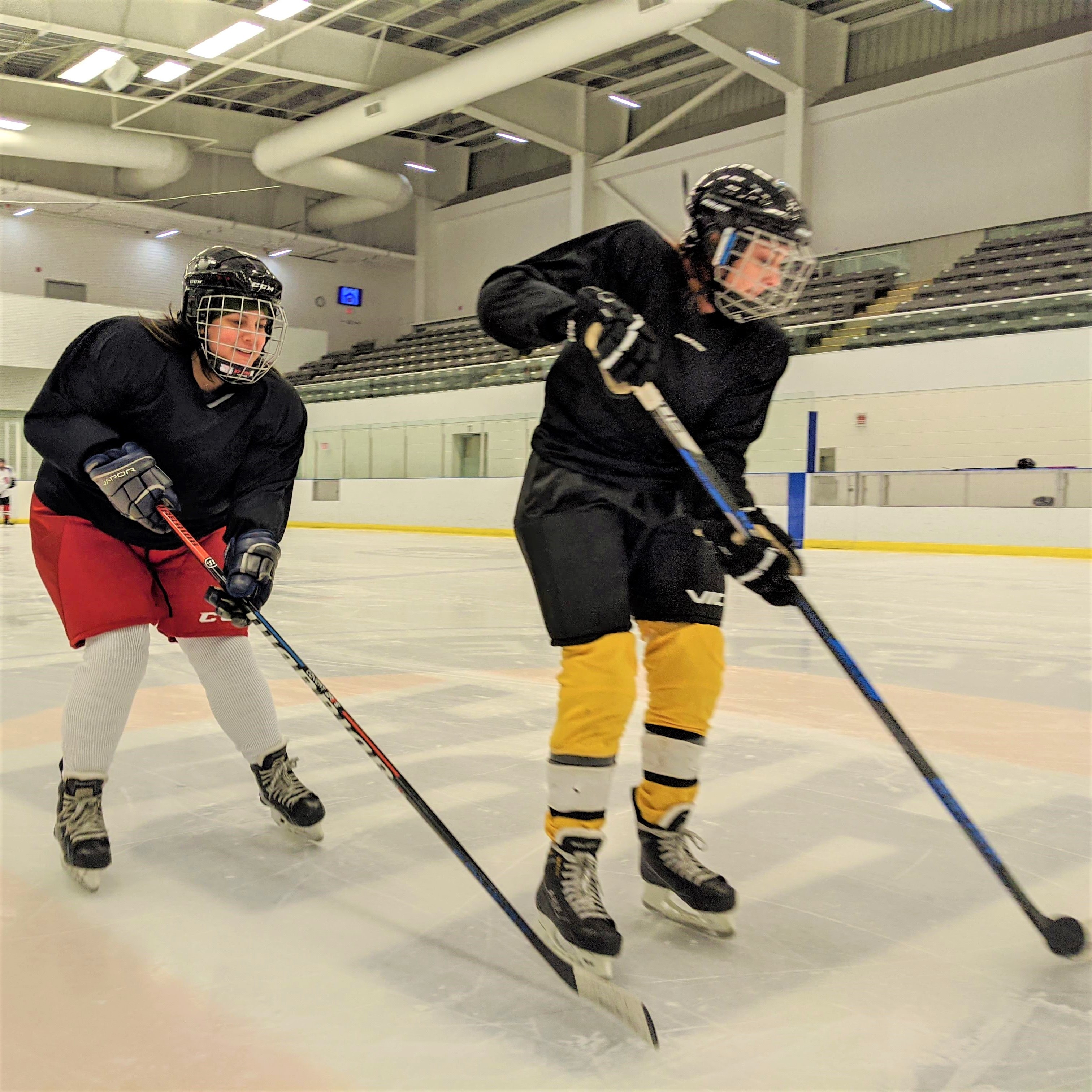 Esso Fun Days
This year our FUNdamentals program starts off with a 6-week initiation for new players to try hockey. The is sponsored by Esso Canada and is free of charge. You must bring your own equipment in its entirety. Participants will not be permitted on the ice if there is any missing equipment. Everyone will have the opportunity to continue on to our FUNdamentals program for the remainder of the season for $225.00
2 years ago we ran a SR FUNdamentals program. We knew there was some interest out there for women that wanted to learn to play hockey, what we didn't know was just how much interest there was. So much in fact that our program was picked up by the Welland Tribune. We were to be featured on a program on CBC called Now or Never, however, COVID stopped the program a few days before CBC was to record the program.
This program is for those that have never played, or want to improve your skills before joining a team like hour SR House League Program that we offer here in Port Colborne. You don't need to know how to skate as our team of dedicated volunteers are ready and willing to get you playing hockey!
The SR FUNdamental program runs on Sunday nights weekly, at around 8-9 pm from the end of September/Beginning of October through to next April. COVID hasn't affected a whole lot for this program, other than required to come to the rink dressed. We hope that this is a restriction that they are looking to lift shortly. We are limited to about 25 players this year so get your registrations in fast.