House League
---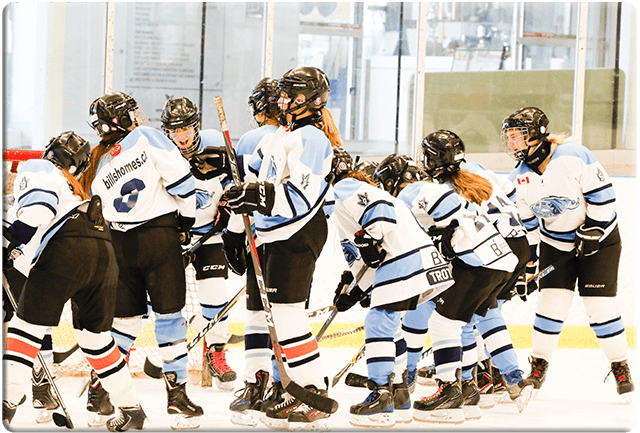 The PCGHA house league (HL) concept is designed to accommodate all age and skill levels. There is a combination of practices and games. The focus is to teach and develop age-appropriate skills in order for players to move on to the next level of hockey.
The winter session starts with sort-outs, held on the second and third weekends in September. Sort-outs is the process by which evaluators assess the abilities of HL players and "sort" them into balanced teams. Friend requests are strongly encouraged and supported but these must be reciprocal! We cannot accommodate all requests.
Team practices start immediately after sort-outs. League games begin in October, after Thanksgiving weekend and extend until early February, after which play-offs begin. The play-offs culminate in a championship day in late March or early April. HL teams usually have one practice and one game per week. The exact times and locations will vary. The rinks most commonly used for PCGHA practices and home games are located centrally at the Vale Centre.
Most teams elect to participate in occasional weekend tournaments, locally or out-of-town. These could include games on a Friday and would entail 3-6 games over 2-3 days.
REGISTER HERE: http://portcolbornegh.rampregistrations.com/